SKA Malta in Cantu, Milan, March 2017
March 17, 2017

-

March 19, 2017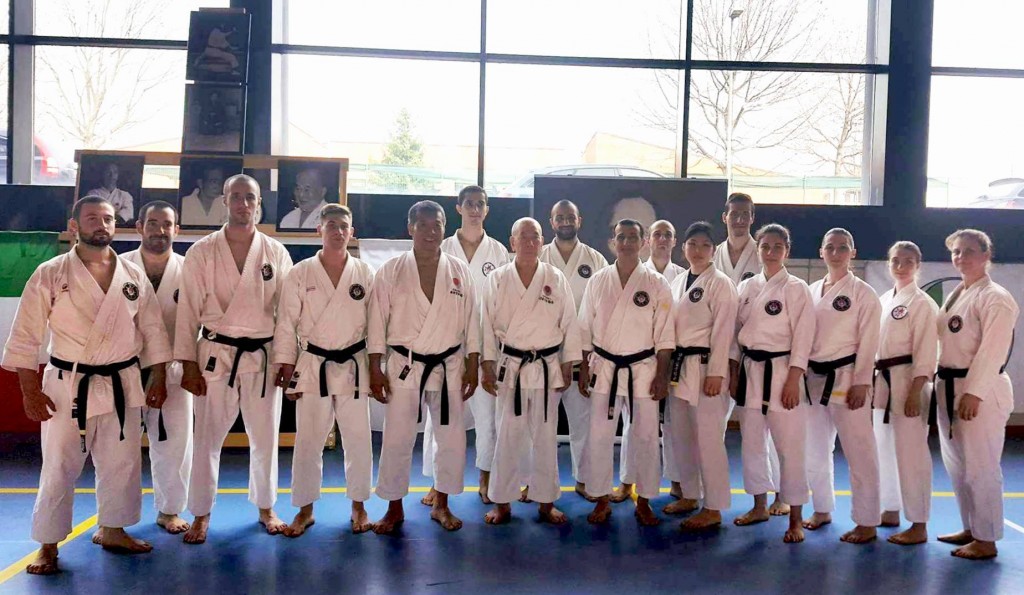 SKA Malta in Cantu, Milan; March 2017
On Friday the 17th March 2017, 12 SKA Black Belts and 2 SKA Brown Belts accompanied SKA Chief Instructor, Sensei Edward Aquilina to the International JKA Gasshuku held in Cantu, Milan.
Training sessions held over the weekend were headed by Sensei Takeshi Naito, JKA Italy's Chief Instructor and Head of National Squad, as well as highly esteemed Guest Instructor Sensei Oishi, Vice-Chief Instructor and Acting Executive Director from Tokyo's JKA Headquarters, also several times JKA Japan Kumite Champion.
The training seminar was very well attended by hundreds of members from Italy's JKA Karate Organisation including their current National Squad Athletes. Hard training was structured with a dedicated focus on linked aspects of Kihon, Kata and Kumite drills for the proper development of Kumite distance, timing and Spirit.
A Friendly Competition was also held with JKA Italy's Top Athletes, during which Ms Yuki Fujita, currently training at SKA Malta, won 1st Place, in the Senior Female Kumite Category, against Italy's Senior Female Kumite Competitors; an impeccable performance. Ms Christina Desira also placed 3rd in the Senior Female Kumite Category and Ms Leanne Grech 3rd in Senior Female Kata Category.
SKA would like to, once again, show gratitude to JKA Italy for organising this event as well as their constant hospitality, friendship and their commendable demonstration of spirit and attitude in Authentic Karate.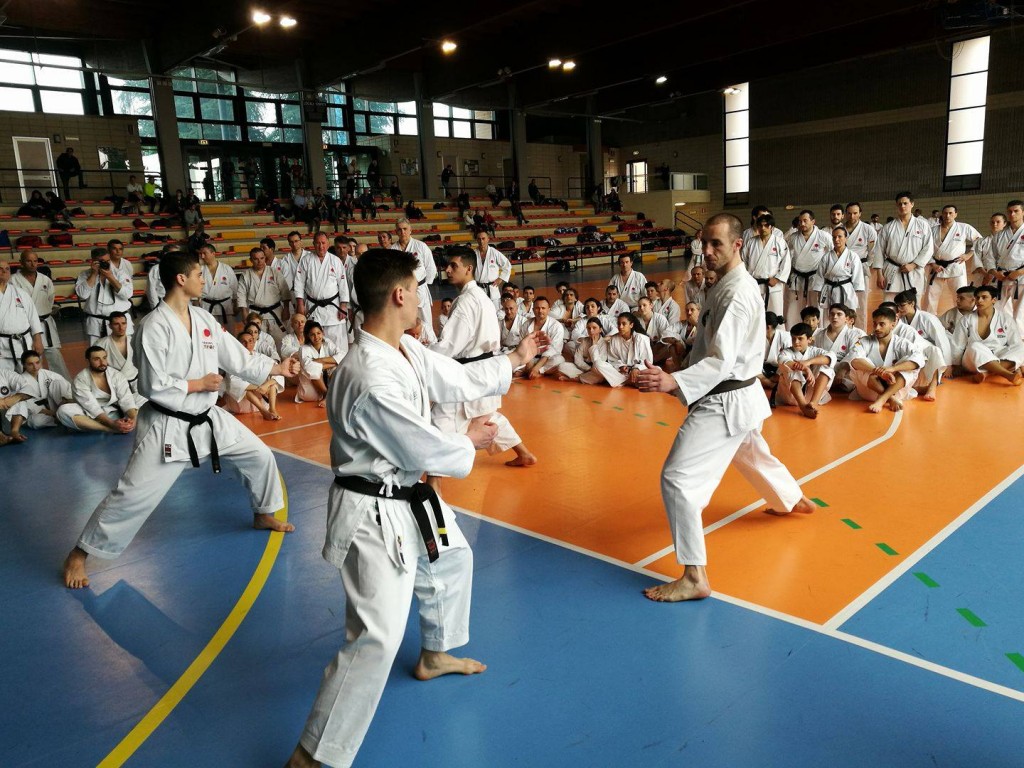 SKA Black Belts Sensei Keith Falzon and Sensei Paul Falzon in Kumite, Cantu, Milan