SKA in Liverpool, November 2016
November 21, 2016

-

November 23, 2016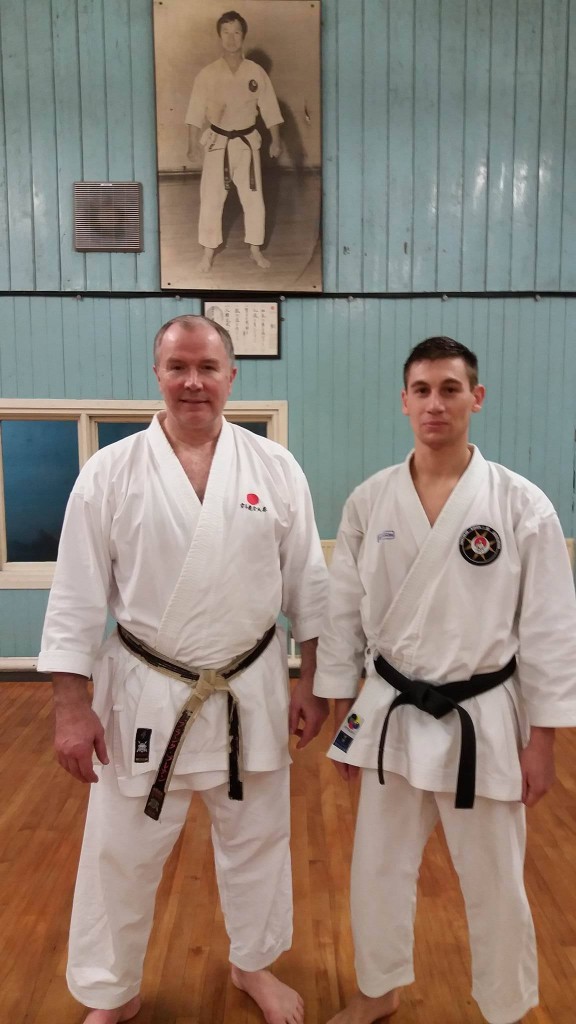 SKA in Liverpool, November 2016
On the 21st November 2016, SKA Black Belt Sensei Keith Falzon, flew to the UK, for a week of hard training at two of Britain's strongest KUGB – Karate Union of Great Britain – Clubs in Liverpool.
The first training session was on Tuesday 22nd November at the highly renowned and prestigious Red Triangle Dojo. Training was led by highly respected Sensei Frank Brennan, 8th Dan KUGB Instructor, several times European Grand Champion in both Kata and Kumite, and who also led the KUGB team to victory over Japan in the 1990 JKA World Shotokan Championships.
On Wednesday 23rd November, Sensei Keith, was also given the opportunity to join  Liverpool's respected Halewood SKC in hard training with Senior Instructor Sensei Chris Thomas.
SKA would like to thank the KUGB for once again welcoming us and for giving us this opportunity to train alongside its members, who constantly display great spirit, attitude, perseverance, commitment and dedication in the perfection of true Karate.
We would also like to take this opportunity to congratulate KUGB Team members for their excellent performance at the recent ESKA Championships in Athens, Greece, last month!
We look forward to our next encounters in 2017!
Oss!