Shotokan Karate-Do Association Grading Examination, September 2016
September 29, 2016 @ 7:00 pm

-

8:30 pm

CEST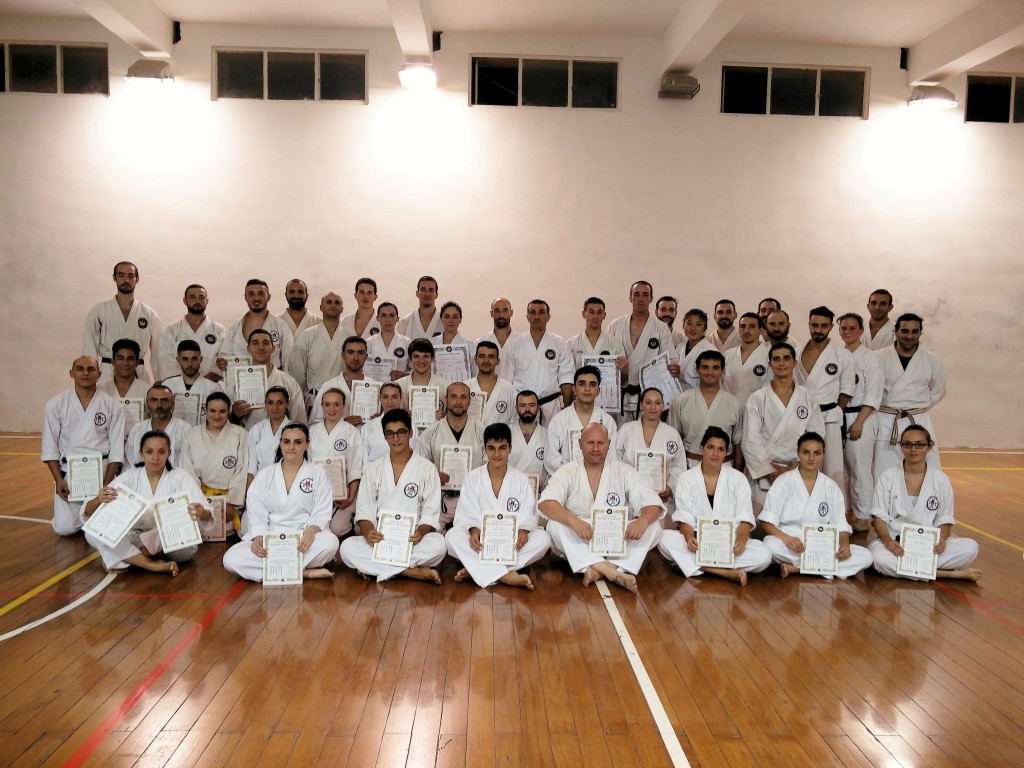 Shotokan Karate-Do Association Grading Examination, September 2016
On Thursday 29th September, 31 SKA members underwent a special grading examination by SKA Chief Instructor Sensei Edward Aquilina, Sensei Kenneth Farrugia and Sensei David Salem Rizzo.
All 26 Kyu grades demonstrated an excellent performance in Karate technique and spirit throughout all Kihon, Kata and Kumite, subsequently achieving promotion to their next Belt level.
This was also a special grading for SKA 's Christina Desira and Leanne Grech who both passed their 2nd Dan Examination, whilst Keith Falzon and Paul Falzon also achieved their 3rd Dan status. This was a challenging examination in perseverance, attitude and technical ability which can only be achieved by continuous and dedicated training in authentic karate.
Congratulations to all for an excellent performance and the constant commitment in the perfection of true Karate attitude!
SKA'S next major endeavour will take place at the end of this month whereby several SKA Dan Grades have been invited to compete at the JKA Italy National Finals.