SKA JKA Shobu Ippon Competition, March 2015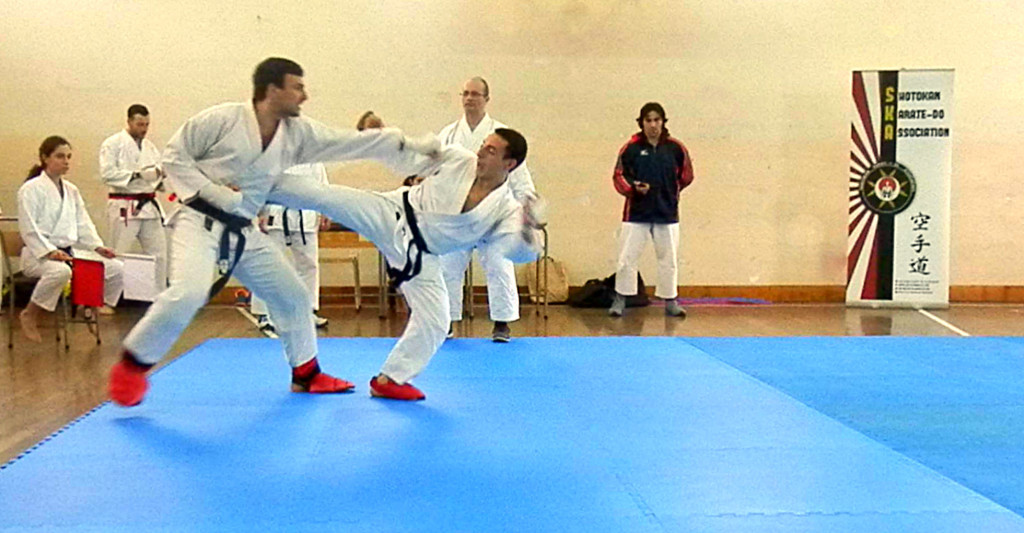 SKA JKA Shobu Ippon Competition, March 2015

On Saturday 21st March 2015, SKA Shotokan Karate-Do Association held a JKA Shobu Ippon Individual Kumite Competition at St. Theresa Mriehel Girls Secondary School, Birkirkara. It was the first JKA Shobu Ippon Competition to be held by SKA after its affiliation with JKA World Federation last October 2014.
According to the association's ideals, based on what true authentic Karate-do is (for a clearer explanation kindly follow: http://jka.or.jp/en/karate/philosophy.html), competition is used as a means to help in training and a better understanding of the study of karate as opposed to training for it as the ultimate goal. That is, using competition as an aid to better understand what is practised through regular training, rather than training for competition as usually done in a regular sport. Thus, competition is considered as non-obligatory. However, if students are interested in acquiring experience, and are over fourteen years of age, they are allowed to do so as long as they understand the association's philosophy of participating in competitions.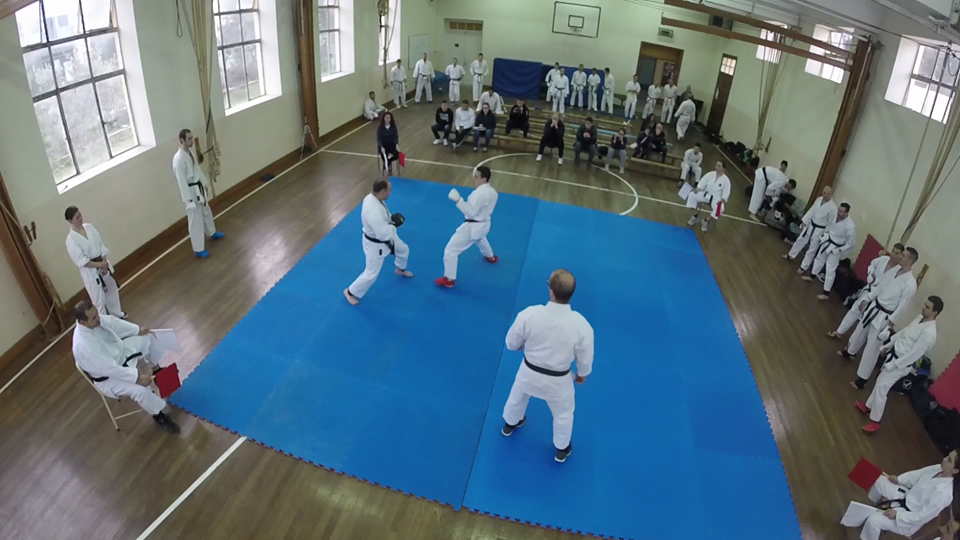 The event was keenly attended by 32 participants competing in five Individual Kumite Categories. Matches were refereed by SKA's Chief Instructor Sensei Edward Aquilina and SKA Black belts as well as JKA Malta Chief Instructor Sensei Dario Chircop and black belts from affiliated JKA Malta Clubs.
All Competitors gave their utmost, persevering to deliver a show of authentic Shobu Ippon through execution of clean, sharp and focused, powerful technique, all fruit of continuous hard work and commitment in true Karate training.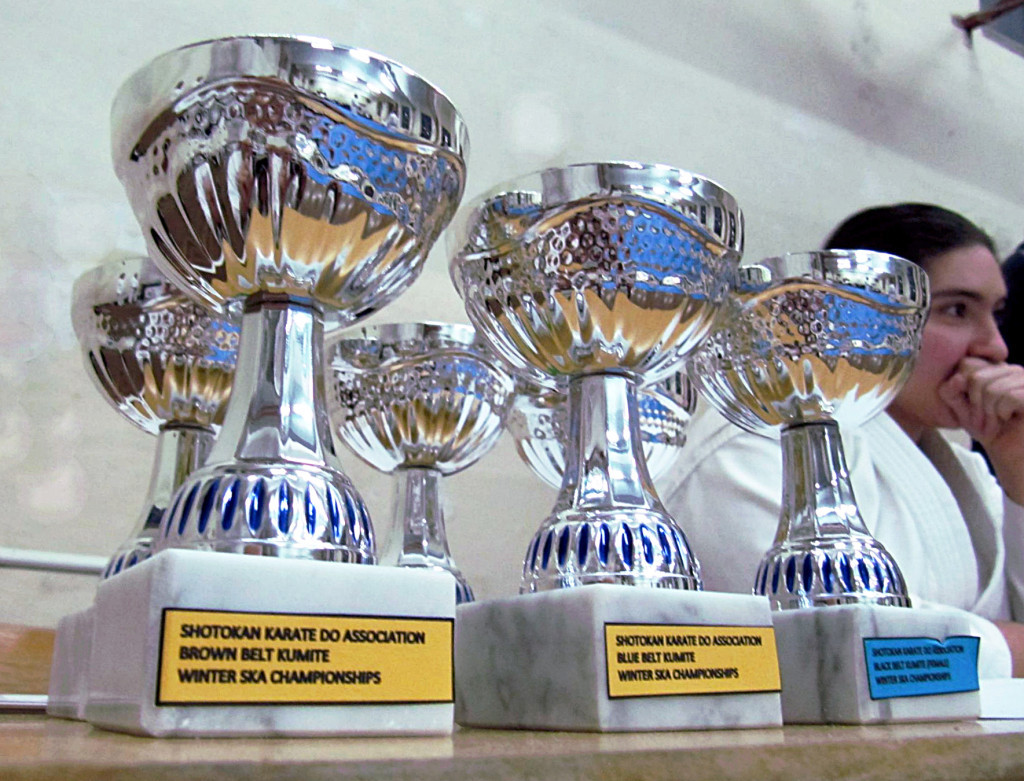 Individual Kumite Match Results as shown
| | | |
| --- | --- | --- |
| KUMITE CATEGORY | 1st | 2nd |
| Black Belt Male | Paul Falzon | Michael Vassallo |
| Black Belt Female | Christina Desira | Leanne Grech |
| Brown Belt Male | Claudio Paris | Mario Axisa |
| Blue Belt Male | Emanuel Zammit | Gary Sammut |
| Colour Belt Male | Keith Buttigieg | Jurgen Curmi |
| Colour Belt Female | Graziella Abdilla | Abigail Bezzina |
| | | |
 A thrilling, dynamic and vigorous performance was thoroughly enjoyed by all who were present, amongst whom were guests from other local and foreign Karate and Martial Arts associations.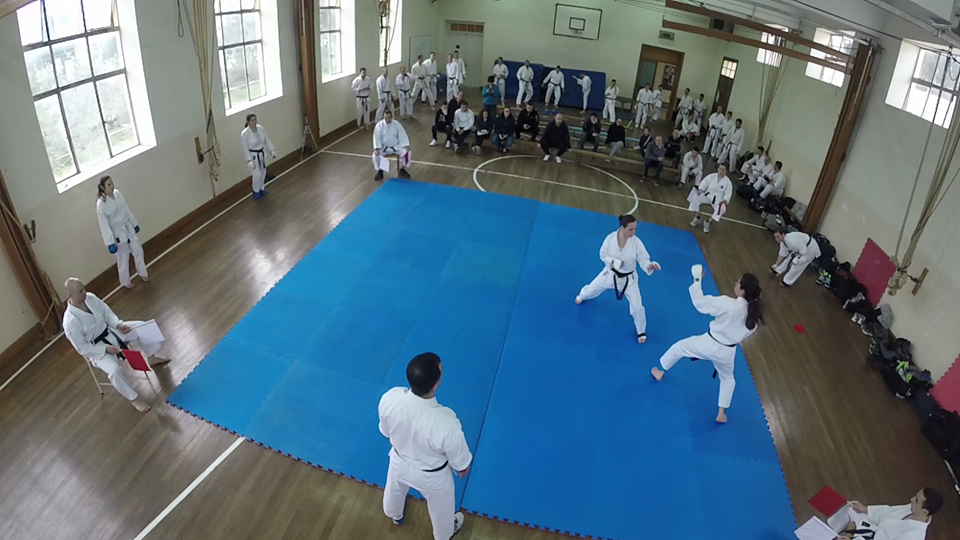 The event was also open for public viewing with free entrance.
Dates for upcoming Team Competitions will be announced at a later date on www.shotokanmalta.com. Members from other Clubs are also encouraged and will be welcome to compete